Paramedics work in teams of two, as part of the operational process. But most medics will tell you that having someone who you can rely on, laugh with, or share the weight of a difficult call is the real reason.
 As we celebrate ER24's 20th birthday, we share the stories of some of our staff members who have partnered with ER24 for almost two decades. Vehicles, equipment, branches and buildings, a lot has changed over the years. But the one constant is having a mutual partnership you can rely on.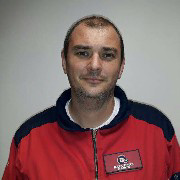 Mark Perks 19 years: BLS ER24 Pietermaritzburg
As one of the longest-serving staff members, Mark has definitely seen how times have changed. His journey with ER24 started in 2001, and he chuckles remembering driving in a Hi-ace ambulance with a stick shift gear.
"Times truly changed. I remember when my partner drove the ambulance, and I had to follow the route via the map book. As we responded, I had to turn and tilt the book as we went," laughs Mark. "The new technology that we have in our industry truly made our job so much easier. It is also exciting to be with a company that continues to grow in numbers, whether it is opening a new branch or employing more staff."

Over the years, Mark had quite a few partners, and he recalls having Ben Johnson, now ER24's CEO, as his branch manager in Pietermaritzburg. 

It is difficult to pinpoint one specific memory or a favourite story over his career span, says Mark. But, he says, performing a successful resuscitation is one of the best feelings there is.
Mark enjoys the fact that his job offers him the opportunity to meet new people every day, and to be able to help someone in their time of need is the most fulfilling part.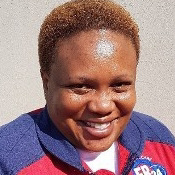 Marinkie Masenya 17 years: ILS ER24 Polokwane
"I came from nowhere, I was a child, I took baby steps in this company, and ER24 has been with me all the way, to where I can now stand up on my own."
Marinkie started working for ER24 in 2003 as a BLS medic, and in 2014 she became an ILS.
Taking a moment to reflect throughout her career, two instances have stuck with her.
"You can never forget your first patient. That will always be something that you will remember. But I will also never forget the first salary I received. I bought my mom a fridge and a radio for myself. I also bought her a two-piece outfit. All are still in good working order! In 2017 when my mom fell ill, she lost a lot of weight, and the two-piece was the only outfit that fit properly. To this day, she still says that wearing the two-piece helped her recover."
Marinkie notes that you have to be able to adjust quickly in this industry – survival of the fittest. But that you have to embrace the changes and challenges with open arms. "The challenges make it fun. Show me what you have. Show me your skills. That is what ER24 wants when they push you to be the best."
"This is my company of choice," says Marinkie. "I have received only love and understanding. This is my passion, and I respect my uniform. When I step outside of my home to go to work, everything must be in tip-top condition – my boots and my uniform. Working for ER24 and Mediclinic is a blessing. When you work hard in this company, you will go places, and they will help you get there."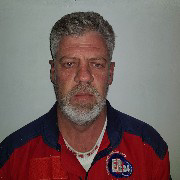 Albert Hensberg 17 years: Branch Manager: ER24 Kimberley
"New Emergency Medical Services have come and gone, but since ER24 opened the branch in 2003, we have stayed the course."
Albert started with ER24 in 2003 as an operational ILS at the Kimberley branch, and in 2005 he became the branch manager of the Kimberley base.
"I have not had one regret since I started working for this company. ER24 is a company with vision. And who doesn't want to work for a company like that?
Being part of the rescue team where a dog was saved from the Kimberley Big Hole in 2013 is still a special memory for him.
"Happy Birthday, ER24. Well done in building on the vision and mission you had 20 years ago and by employing people with compassion towards their patients and dedication to the company.
We are all a special kind of 'special.'"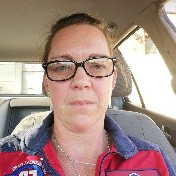 Michelle Hamilton 17 years: AEA ER24 Johannesburg West
"A good partner is essential in this industry. It can make or break your shift. A company can also have its ups and downs, but it is how you handle it. Do you bail or stick it out? I am stubborn, and I stuck it out."
Michelle started her journey with ER24 in 2003. In an ever-growing and evolving company, change is inevitable, but she notes that with change comes success. "It's been amazing to see how each branch has grown – not just in terms of new vehicles but also in appointing more staff. I love working in the West – we do some awesome calls. Over the years, I have had a couple of partners come and go, most to continue their studying and to upskill themselves within the industry. It is sad losing a partner, but it is awesome seeing them grow and move on in this company."

The challenges this year brought was tough on most frontline workers, and as Michelle puts it: "We are also human. We also watch the news. This year has been difficult on us all. But we are thankful for the support we have received from ER24. May we continue to grow strong in the years to come!"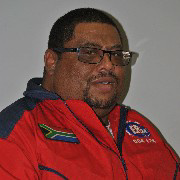 Michael de Lilly 18 years: ILS ER24 Western Cape North Metro
"ER24 is a force to be reckoned with, and I think that is also why I have stayed so long."
Michael started with ER24 in 2002 as a BLS medic, and in 2008 he completed the ILS course through ER24 and the Cape Peninsula University of Technology (CPUT).
Awesome colleagues and a great branch manager have also made Michael's career with ER24 memorable, and he has felt the support throughout the years.
"Managers take an interest in the workers on the ground, and we are a family. When I tested positive for COVID-19 last month, I felt the support from everyone during this time. What happens to one happens to all of us. When a friend and colleague lost his wife, it was amazing to see how the base came together as one. The same happened when my mom passed away three years ago. You spend more time with your colleagues and at the branch than at home. You need unity at the branch; otherwise, it just won't work."
Michael notes that nothing is rushing him anymore. He is happy where he is, and that this happiness is worth holding on to. And as for building on ER24's success? "Keep on revisiting the idea of 'what can we do better'? That paves the way for us not only to be better but to be the best."