ER24's road fleet includes over 300 rapid-response vehicles and ambulances. But that's not all. The company also provides a range of emergency medical services in the air – and not just in SA.
ER24's already impressive reach is growing, and fast. Right now, the emergency services provider is capable of activating over 900 emergency staff and 300 rapid response vehicles and ambulances from 59 branches across 8 provinces in South Africa. These callouts are activated and managed from a dedicated, 24-hour emergency contact centre, manned by over 200 agents in various divisions.
But ER24's operations aren't limited to the ground, says Alistair Lithgow, coordinator of ER24's fixed-wing emergency medical services division.
"Say, for example, you go on holiday to Mozambique," says Lithgow. "You're on medical aid. You have travel insurance. But something happens – maybe a car accident, or a sudden heart attack – and you notify your medical aid and ask for their help. They'll call us for a quote to get you back to a hospital in South Africa as soon as possible. We'll give them a quote, they'll accept, and from there we will take over the arrangements to get you the assistance you need."
Those arrangements include mobilising ambulances in the referring location to transport the patient to the nearest airport and to administer any immediate treatment, if required, and providing a fully equipped aircraft to transport you to a hospital in SA. Those aircraft are manned by doctors and paramedics trained in emergency medicine, who are on standby to fly when needed, says Lithgow.
A typical case: an American woman has an epileptic seizure while travelling in Nigeria and needs to see a specialist doctor urgently. Her US-based medical insurer may well decide it would be too time-consuming to fly her back to the States for treatment, and so will refer her to a doctor in SA. That's where ER24 comes in.
A lot of the people we help are either tourists on holiday, or people working, in remote locations in Africa," says Lithgow. "They'll get injured or sick, and they will be referred by a local doctor to hospitals or doctors in South Africa for treatment. At that point we will be contacted by a business – it may be their medical insurer, or their employer – acting on their behalf, and they will ask us to help transport this patient.
"The decision of which service to use in helping a patient is made by taking time and distance into account," says Lithgow. "We need to give our patients the best possible care, in the shortest possible time. Depending on their condition and location, they may require a helicopter rescue, or an aircraft to transport them to a local centre of excellence, and we are able to provide a range of services in between those as well."
It is becoming an increasingly popular service. Lithgow says that while sometimes of the year are quiet, with a total of perhaps 8 flights in a month, that can shoot up to 15 or 16 international flights in a single month without warning.
Some cases are more urgent than others. These cases can vary widely, says Lithgow, depending on the location of the patient, facilities available and the severity of the case. "We've had a patient we had to collect from a holiday lodge, with two broken legs, in a remote location where there was no doctor available," he says. In a case like that, an emergency flight is not a luxury but an urgent life-changing service.
The treatment on offer from doctors and paramedics on ER24's fleet of aircraft also ranges widely. Lithgow says his team is capable of offering treatment comparable to that you would expect in a hospital intensive care unit.
We are able to bring an incredible amount of advanced equipment with us," he says. "Some of our patients require only minimal care – we might have a patient with a sore back, but because there is no bed available at the local hospital, she requires treatment in SA. But then on the other end of the scale, we also fly patients who are fully ventilated, or on multiple infusions, or who need specialised monitoring.
Most of these patients are international, says Lithgow. "French, Americans, Belgians, Australians – the list goes on," he says. "These are people who have been referred for treatment at a centre for excellence. In most cases, they won't receive that kind of care in large parts of the rest of the continent, and so their medical insurers will cover the costs of flying them to SA for treatment."
Lithgow tells the story of an Indian tourist who was shot while shopping in Nigeria. "He had his initial treatment with a local doctor and needed vascular surgery. So, we flew him to SA, because while specialists are rare in many parts of Africa, South Africa has almost every kind of specialisation you can think of."
ER24 provides a fleet comprising four pressurised aircraft, including a Dassault Falcon 50EX Jet, Dassault Falcon 20 Jet, Cessna Citation V Jet and Beechcraft King Air 200. These aircraft are managed by Guardian Air, a medical evacuation service provider. ER24's fixed-wing aircraft division is based at Lanseria Airport, outside Johannesburg, and you can reach them by calling the 24/7 ER24 contact centre, at 084 124.
ER24 Global Assist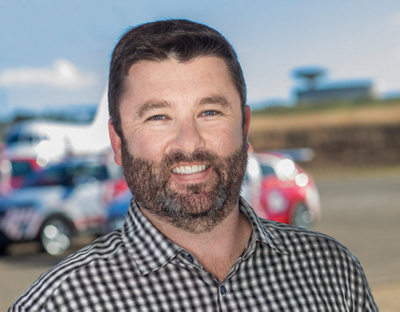 ER24 Fixed Wing Coordinator
Alastair Lithgow