Aircraft type, fuel reserves and weather conditions are just some of the key challenges when organising patient evacuations from remote islands. Alastair Lithgow, Fixed Wing Co-ordinator for ER24 shares his fascinating experience and insights.
Saint Helena, along with islands such as Tristan da Cunha and Ascension Island, is considered one of the most remote islands in the world. It is a volcanic island in the South Atlantic Ocean, 1,950 kilometres west of the mouth of the Cunene River between Namibia and Angola in southwestern Africa. Medevac missions to Saint Helena require careful planning and assessment of multiple factors, including weather and winds, prior to departure.
The most useless runway in the world
Saint Helena's runway was completed in 2015, with the airport opening in May 2016. It has since been the subject of intense scrutiny.
A problem of severe wind shear was detected only after the £285m-airport was completed – the airport can, at times, especially during winter, experience crosswinds of over 150 kilometres per hour. The first commercial operator who was approved to begin operations to the island pulled out and soon thereafter the airport was labelled by British media as having the 'most useless runway in the world'.
at night, alternate airports are few and far between
There is now, however, a commercial airline flying to Saint Helena twice a week, but there have been several occasions when it had to be cancelled or delayed due to adverse weather conditions. Thus, favourable weather plays a major role in air access to the island.
It was against this background that ER24 Global Assist and their aircraft operators Guardian Air launched its first medevac to Saint Helena in 2016. Ultimately, the mission resulted in the safe transfer of a newborn baby boy with respiratory complications to Mediclinic Panorama in Cape Town, South Africa for further medical care.
To get to Saint Helena, the flight team has a technical stop in Walvis Bay on the Namibian coast. This stop serves more than one purpose: it is firstly a fuel stop, but also the final checkpoint to determine if the flight is a 'go' or 'no go' to Saint Helena airport. It is the last point at which we can check weather conditions at Saint Helena's much talked-about and vilified airport.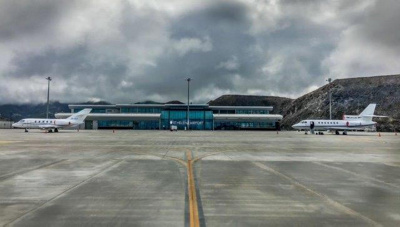 Winter in Saint Helena, although mild, results in extreme wind conditions especially around the airport. The planning process of any mission we fly to Saint Helena and Ascension Islands is in-depth and complex. It relies heavily on weather data compiled by British Weather Services based in Saint Helena.
the airport can, at times, especially during winter, experience crosswinds of over 150 kilometres per hour
Unfortunately, not every mission to Saint Helena has gone smoothly. A patient who sustained an intracranial bleed required urgent evacuation, but multiple attempts to land on the island were unsuccessful due to adverse weather conditions. On this particular mission, despite careful planning and weather checks, our crews were unable to land on several attempts over two days. After an unsuccessful attempt to land on the first day, we repositioned to Walvis Bay and attempted to land at Saint Helena the following day. This was again ultimately unsuccessful, and it was only a week later that the weather conditions improved, permitting us to land on the island. The patient was successfully transferred to South Africa.
Technical considerations
Aircraft selection is equally important in such missions, as there are factors such as ETOPS compliance and island holding time to be considered. ETOPS – Extended Twin Operations – measures the performance of the aircraft when operating far from airfields with little or no alternatives, with fuel reserves considerations also needing to be made. In order for a medevac provider to be approved for offering its services on the island, an exhaustive technical and legal review of the provider's aircraft's abilities has to be undertaken.
Some of the most complex missions we operate in amidst all of these include the African islands, such as Saint Helena and Mauritius
ER24 Global Assist was the third aircraft to land on the island, and one of only two operators in Africa that can legally complete medevac flights to Saint Helena and Ascension Islands.
Medevac operations in Africa can be complex at times: missing NOTAMS (Notice to Airmen), faulty airport equipment, unusual operating hours, difficult-to-obtain clearances, war zones and presidential movements can all complicate operations in the continent at any given time of the day or night. Some of the most complex missions we operate in amidst all of these include the African islands, such as Saint Helena and Mauritius.
Operations to Saint Helena or any of the African Islands requires careful planning. Many of the islands do not have airports that are open 24 hours a day. This complicates planning to destinations such as Mauritius, particularly at night. Mauritius is located almost 2,600km east of Maputo in the Indian Ocean. This also means transit there is often made difficult by tropical cyclones and storms in the Mozambique Channel, particularly during the summer months.
At night, alternate airports are few and far between. This, again, requires a close look at ETOPS considerations, remote area requirements and aircraft selection to ensure sufficient island holding time or the ability to reach very distant alternate airports. If diverted from Mauritius, the closest island airport is on Reunion, which is most often subject to very similar weather as Mauritius. This risk underscores the potential pitfalls crews are faced with when carrying out the planning for these missions, particularly while trying to launch a medevac mission within a time limit or late at night.
We certainly have experienced these pitfalls and more, but thanks to our experienced crew and operators, we always find solutions to ensure our missions are completed successfully.  
Alastair Lithgow has over 25 years' experience in emergency medical services. Prior to working at ER24, he began in state as a firefighter and ambulance attendant. His background as a paramedic in ICU nursing and as a flight paramedic, as well as in critical care paramedic training and aviation, including accompanying disaster relief teams to Japan and Philippines, has given him a broad base from which to approach many cases.
Read on ITIJ website.
ER24 Global Assist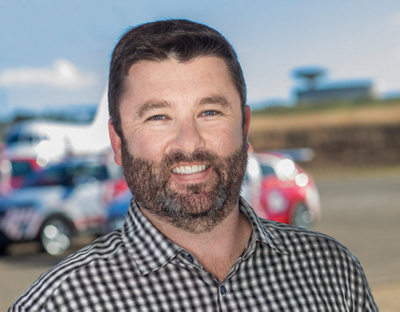 ER24 Fixed Wing Coordinator
Alastair Lithgow