CPD is an essential form of mid-career development for all healthcare professionals in SA, including medics. This is why.
Anyone who works in healthcare has made an ethical commitment to provide their patients with the highest level of medical care – and fulfilling that responsibility entails a lifetime of learning.
Skills development is essential in emergency medical services as it helps medics to identify and solve new problems using critical and creative thinking in assessing and treating patients, without relying on outdated techniques.

"ER24 is moving towards creating a hierarchy of skills development interventions," says Ryan Wills, Training Manager: Emergency Medical Care and ER24 Skills Development Facilitator at Mediclinic Southern Africa. "At the top are formal qualifications, which require full-time study. At the bottom could be informal communications between branch managers and their teams."

In addition to those, ER24 is rolling out a quarterly series of clinical material, starting with stroke. This material takes the form of webinars, infographics, Q&As and podcasts. Importantly, the majority of these activities are CPD-accredited.

The Health Professions Council of SA (HPCSA) stipulates that all healthcare practitioners in the country make an effort to continually update their professional knowledge and skills, throughout their career. This is where the Continuing Professional Development programme comes in.

"ER24 medics, like all healthcare professionals, are obliged to accrue CPD points in the course of their careers in order to maintain their HPCSA membership," says Wills. As a member of the HPCSA, you are required to maintain a portfolio, he explains. The Council will randomly audit practitioners to ensure they are accruing enough points, and medics will at that stage need to provide evidence that they have completed the relevant mid-career training or face remedial action.

If it comes to light that a medic has not undergone sufficient skills development, they could have their registration suspended, and be barred from practising.

This standard is ultimately beneficial for both medics, who are encouraged to update their training to meet the needs of a changing industry, and their patients, who are in the care of professionals at the top of their game.

HPCSA regulations stipulate that every practitioner is required to accumulate 30 Continuing Education Units (CEUs) per year. Five of those units must be related to ethics, human rights and medical law. Each CEU is valid for 24 months from the date on which the activity took place (or ended, in the event of post-graduate studies) after which it would lapse.

"At ER24 we don't specifically monitor our medics' CEU accrual," says Wills. "We work on the assumption that our medics are doing what they need to do, in order to maintain their HPCSA registration. But we do strictly audit the registration status of all our staff. By principle, we will not allow someone to practice if their registration has been suspended. If that registration lapses, that's when HR steps in."

Wills explains that in the long term, ER24 is committed to creating a learning culture across the company.

This is why ER24 has decided to make it easier for medics to undergo the necessary continual skills development training. "Before, we didn't offer too much training that was CPD-accredited, to support our staff in maintaining their memberships. This is a major focus of our internal training strategy going forward, however. From now, many more of our courses will be accredited, and medics will be able to use these to accrue the CEUs they need to develop new and useful skills, as we know this is an essential part of their ongoing professional development."

For more on CPD regulations in SA, and to find out more about how to maintain your membership through continual learning, visit https://www.hpcsa.co.za/CPD

Training Manager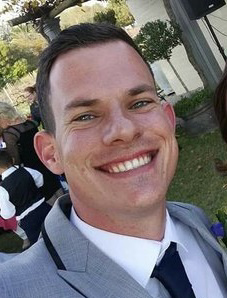 Emergency Medical Care and ER24 Skills Development Facilitator
Ryan Wills